One of my favorite moments in The Hangover inspired the title of this post. It makes me think of Easy because he's morally opposed to wearing pants when he doesn't have to. Our wedding is such an occasion for which he must wear pants.
Watch the clip
here
. Around 2:43 is when the pants funniness begins.
Needing to have pants for our wedding, Easy went with his best man to find tuxes for the males in our wedding party. There are a
lot
of males in our wedding party. I think my next post will talk about just how many people we are including.
We have the groom, Easy. Both Easy and I have a best man. He has 8 groomsman and I have 2 male bridal attendants. We have 2 ring bearers. We have 2 teenage ushers. We have two officiants. And also there is my father. That's 20!
Argh!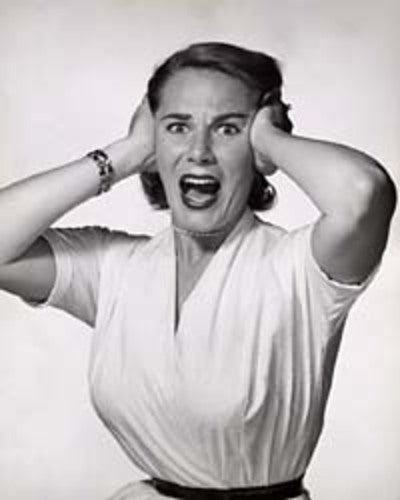 Okay, I'm calm.
Easy and his best man did a good job of narrowing down what the guys would wear. I told them they had to get dove gray, charcoal gray, or black suits or tuxes. They needed to look at tie options along with vest, cummerbund or suspender options. They had to come in all our wedding colors.

left to right: regency, black, tan, ivory, gold
And they tried on some stuff (I assume...) and narrowed it down. The males will all be wearing black tuxes, not the kind with tails. Easy prefers vests over cummerbund's, so they will be wearing vests.
I made a big push for cummerbunds and my father told me if I wanted cummerbunds so badly, I should wear one. I quickly replied (like the smart aleck everyone keeps telling me I am) that I am, in fact, wearing one. The way my dress is made has that detail at the waistline.
But it looks like I'll be the only one. Sigh.
The guys will be wearing vests, and we're still undecided on ties though I believe Easy is leaning toward regular ties (no skinny ties!).
We aren't going to have our officiants wearing the same matching tuxes. My father will be in a black vest/tie. The groomsmen will be in regency along with our best men. Easy will wear ivory possibly. The ushers and ring bearers will be wearing tan.
I think the colors will work very well with the ladies in the wedding. Our flower girls and hostesses will also be in tan. The bridesmaids will be in regency. And the gold color will only be accents, think earrings and cuff links.
I wish I had asked the guys to take pictures of what they tried on. But perhaps I can tag along when they get measured and get some pictures then.
What do you think of our color palette? Does it seem to far out there? I will put up pictures when I get them and it will all make sense, I promise.
But to get an idea of what we're envisioning, here's a picture from my inspiration board on Weddingwire.